Table Mountain

Iconic to Cape Town and a definite must see. Subject to weather, it is best to go immediately if it is a sunny day with good visibility. In some summer months, they allow entrance till late at night. Go just before sunset, this will allow you to see both the day and night views of the city.
You could also walk up Table Mountain with various different routes, some with no need for any equipment, but it is a mountain so you should be prepared for lots of stairs.
For current cable car times and to see if they are open click here.
---
Wine Land Tours

A Wine tasting tour is a great way to spend a day, no matter what the weather. Some wine farms offer free tastings, they are scattered throughout the whole region. Some of the best farms that I have visited were unknown to me at the time so don't worry too much about where you go. It may be wise to get a chauffeur/dedicated driver/guide to take you around but watch out for big-bus tours as they may become a bit commercial and loose touch with individuals. Smaller/private groups/tours usually offer the best experience. Even if you are pressed for time, squeeze in a visit to at least one wine farm.
---
Cape Town - City Tours

Cape Town is the oldest city in South Africa. The big-bus tours may be very cheap, but you get what you pay for. A good private scenic tour will give you a good overview with lots of information and a good idea of what to further explore. You can ask questions and can get invaluable advice from your guide along the way. Don't be fooled by tours/guides that take you museum hopping as you could do this on your own if you can read.
---
Whale watching, Township Tours and Safari's are also available.

For the more adventurous there is Shark Cage Diving, Cite Surfing, Helicopter Rides, etc...

Cape Town also has beautiful botanical gardens, parks, scenic walks and many museums that offer more insight to how the city evolved.
Cape Town also hosts some of the best restaurants and shops in South Africa.

Cape Town has lots to offer, depending on your interests and the duration of your stay. This is only a short list of recommendations. Remember to ask your host for advice and do some more research

Powered by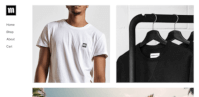 Create your own unique website with customizable templates.
Photos used under Creative Commons from paulscott56, Nina Matthews Photography, warrenski