Guest Comments
Joey Giancaspero, United States of America - 28 June 2010
Our stay was short and amazing. We were only there for one night but our host was very friendly and very, very helpful. Thanks to her we were able to tour the entire city in one day and go to the right places. Cape Town was the best part of our trip. The house is very nice and comfortable. Very clean and well organized. I would recommend people to stay here if going to Cape Town. I know I will stay here if I return. Very good location and amazing views from here. I hope to stay here again for a longer period of time next time.
"Excellent Place to Stay!!!"
travellingbm, El Paso, Texas - 22 July 2010
Annalie the owner of this beautiful B&B is a very helpful person and she makes you feel at home. We stayed here for 3 nights. The room was very comfortable. Breakfast is ready as early as you want., it's very tasty and different everyday. After a long day it's very nice you can relax and watch tv while drinking tea, coffee, hot chocolate and biscuits. You will have a great stay as well as we did. We would stay here again and again !!!!! Thanks Annalie for all the attentions that you had with us and to make us feel as part of your family.
Powered by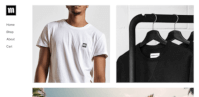 Create your own unique website with customizable templates.